The living shed is an outdoor shelter from the concrete block aggregation. As its hollowed holes provide habitats for small but diverse vegetation to grow, the shed becomes a vertical habitat for small plants, while it becomes a shelter for human.
With its silent standing on the ground, the shed is going through a cycle of seasonal changes. Through the inhabiting vegetation, it changes across the year; spring, it begins to decorate itself with small sprouts; summer, it is fully covered with grown vegetation; fall, the turns into red or yellow; winter it reveals its rough concrete surface again.
After going through the harsh winter, the next spring, some small portion of the plants residing in the concrete blocks may survive through the winter and sprout again. It is a simple shed for human, but it is also an complex ecology for plants where they live through the seasonal changes.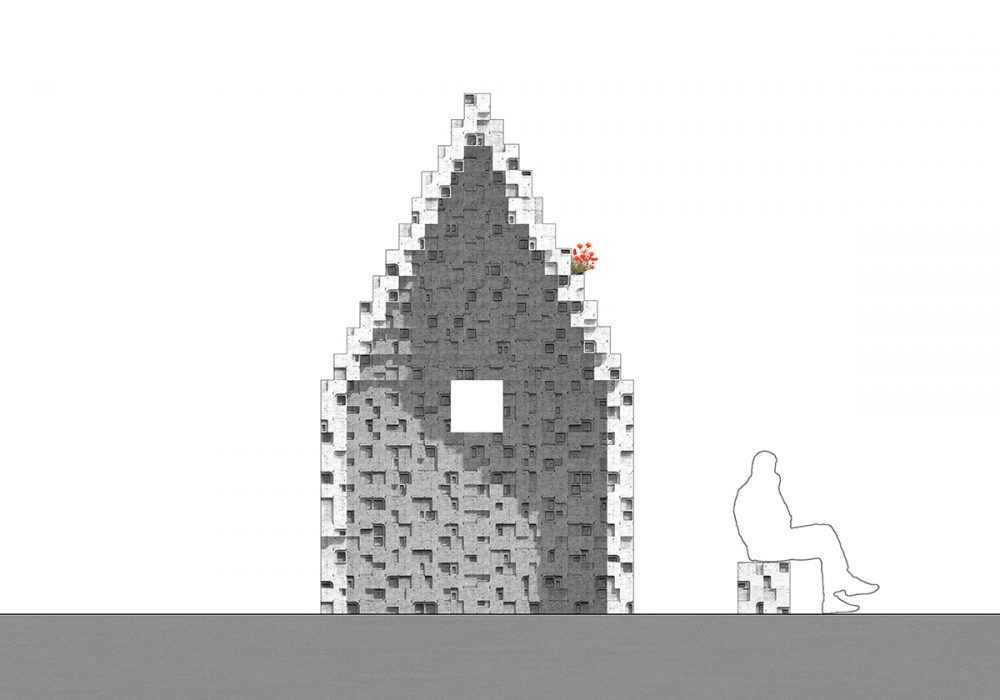 Project Information
Architect: Jungmin Nam
Project Team: Byunggyu Joo, Youngdae Song
Design Period: Jul 2015
Status: Concept Design