리빙포켓은 얇은 입면에 틈새를 만들어 식물이 자라나는 공간을 제공한다. 이를 통해 기존 외피의 기능을 식생영역까지 확장한다. 콘크리트(GFRC)로 모듈에 기반하여 제작된 리빙포켓은 한명이 들어서 시공할 수 있는 크기로 디자인 및 제작되었고, 기존의 전형적인 돌 외벽 시공법을 적용할 수 있도록 패널형으로 디자인되었다.
 "Living Pocket" is a GFRC (Glass Fiber Reinforced Concrete ) panel with a smoothly curving pocket in which you can grow plants; from flowers to green grass. Basically it is intended as a building exterior skin, though it can be applied as an interior finish too. It has been designed to provide an extra function to the building's exterior envelope, which can be more than a protective cover over the insulation and structure. By having the pockets it can provide planting function to the building façade and decorate the entire building skin with natural colors from the nature itself. 
The Living Pocket's three-dimensional shape is intended to create a smoothly undulating façade when they are connected, so it can provide an extra decorative effect to the building's wall. Through the time of the day and season, the light and shadow at different angles can add dynamic views on the panels. The decorative tear drop shape and three-dimensional profiles continues across the panels to control the water path vertically.
In Korea, outdoor vertical wall system is problematic especially for its extreme winter. Through seasons from spring to fall, people can plant vegetation in the pocket wall panels and grow them following the vegetation's seasonal cycles. During the extreme winter in Korea, they will hardly have plants survived but have visual functions as a three-dimensional facade, undulating wall panels. Thus, the facade of the building will change dramatically across different seasons, following the planting conditions and the kind of vegetation.
The panel's size has been decided to be carried and installed by one man. Also its rectangular profile reflects the typical stone construction process, so that typical stone façade construction materials and techniques can be used to install this panel.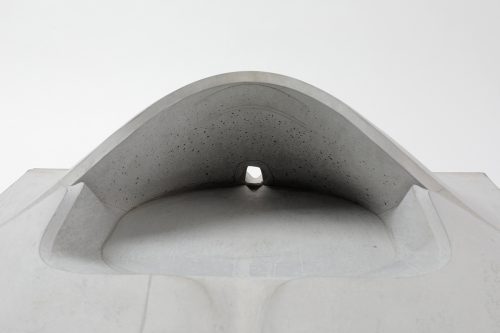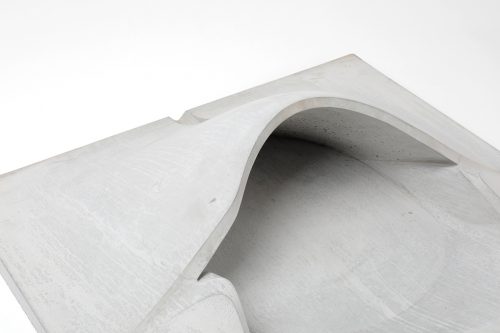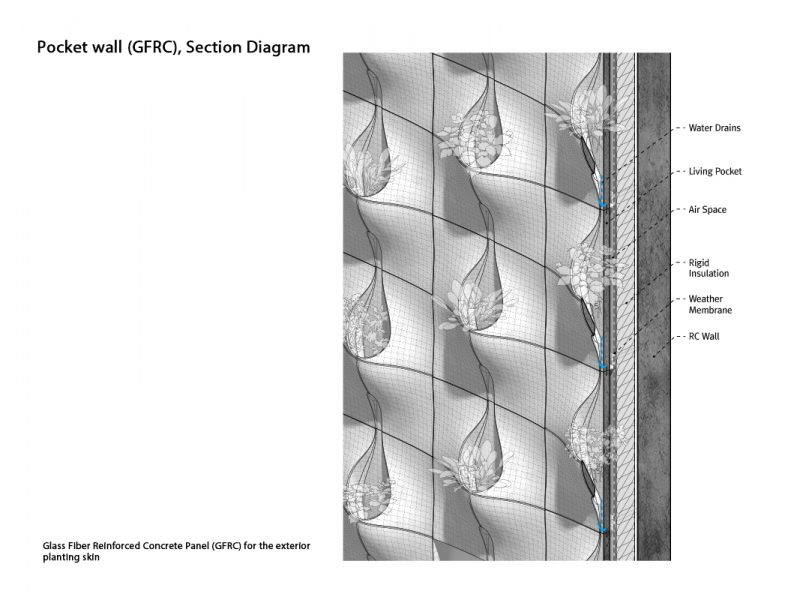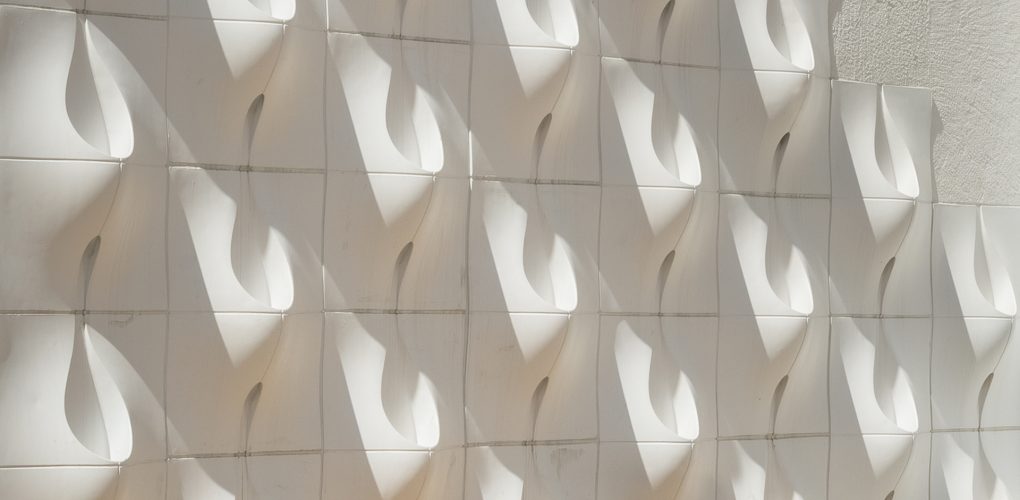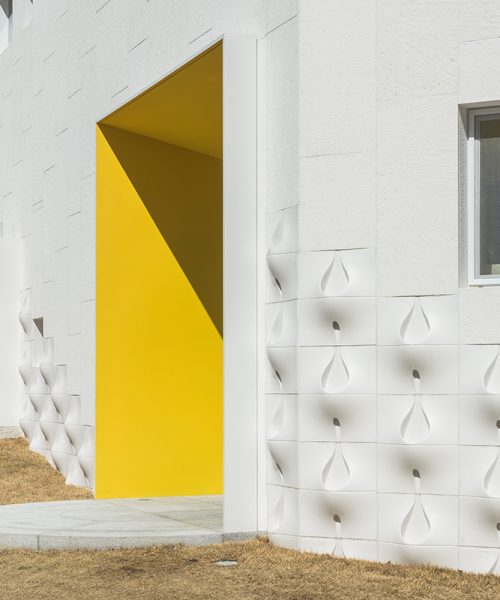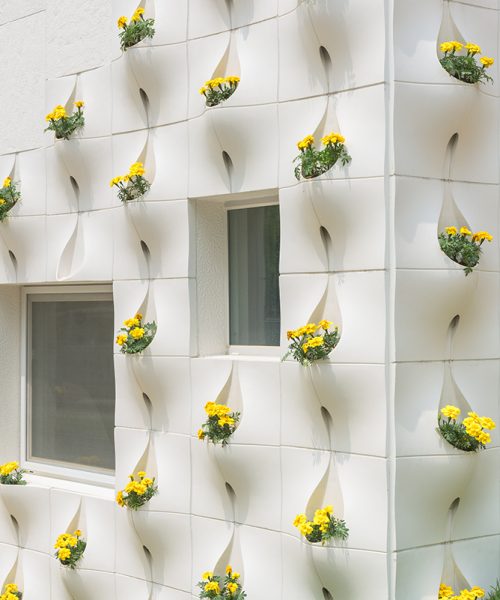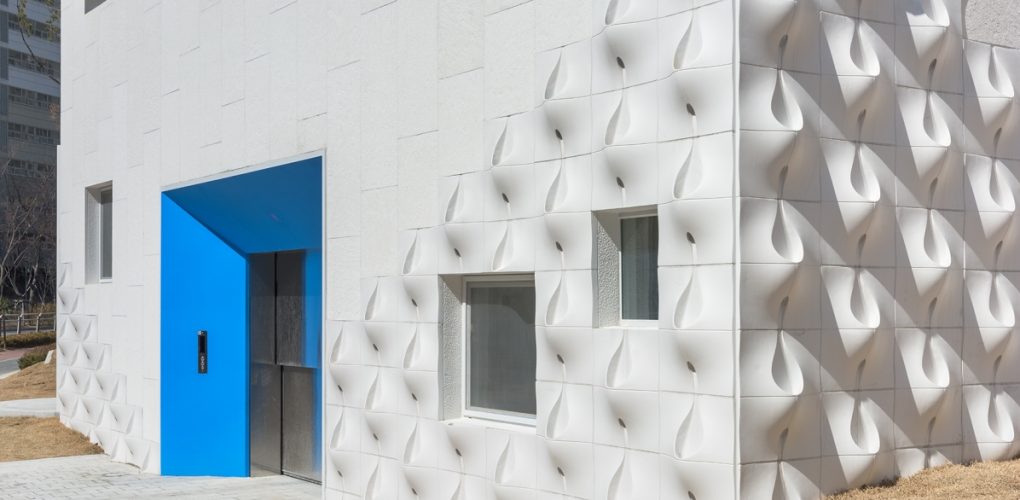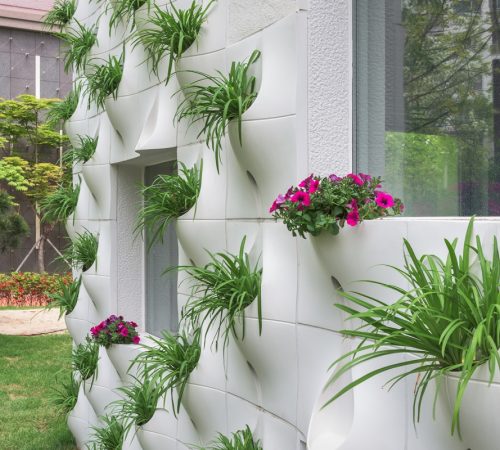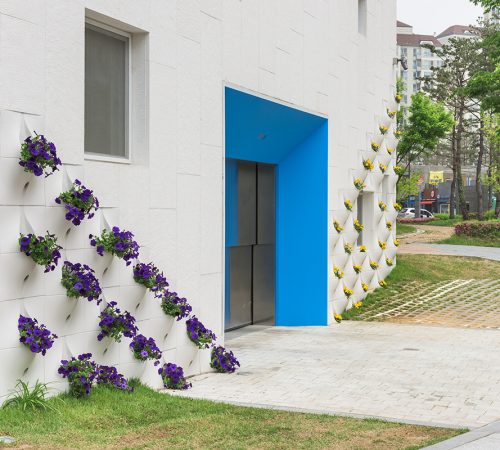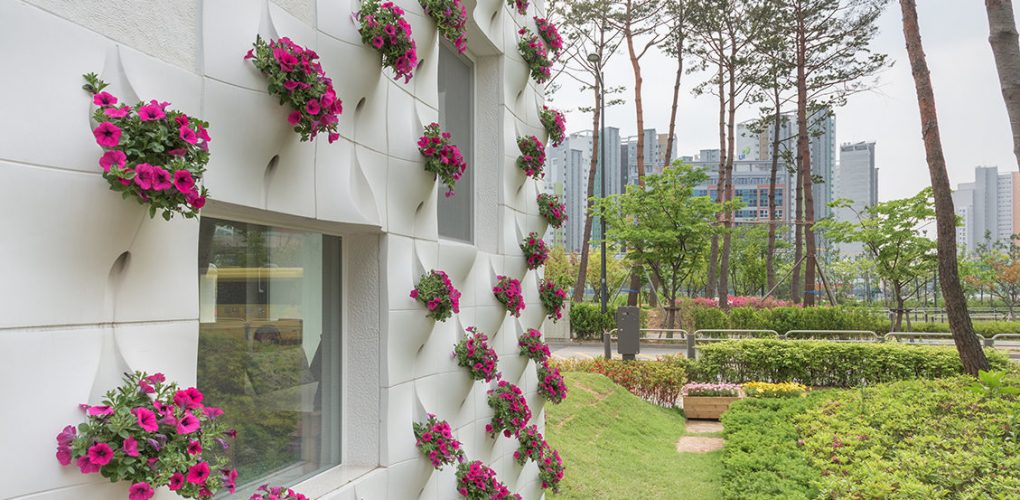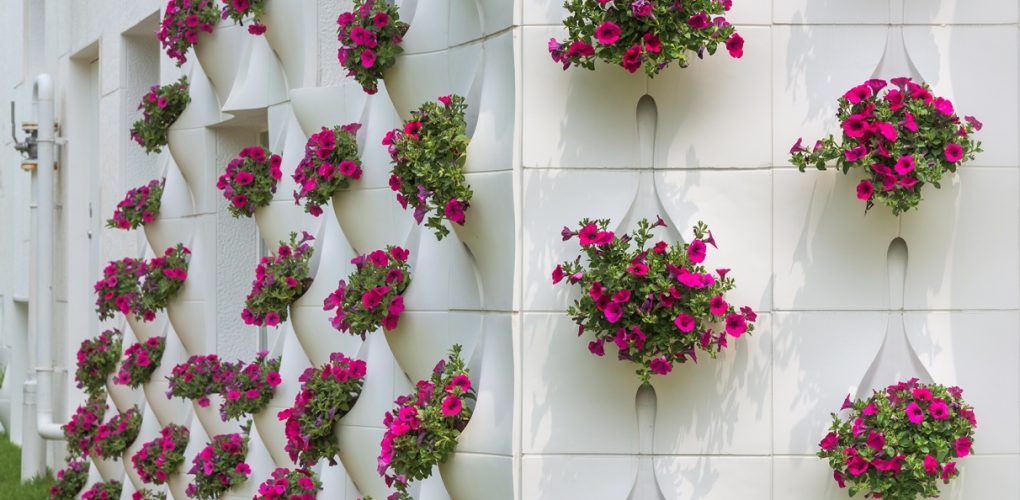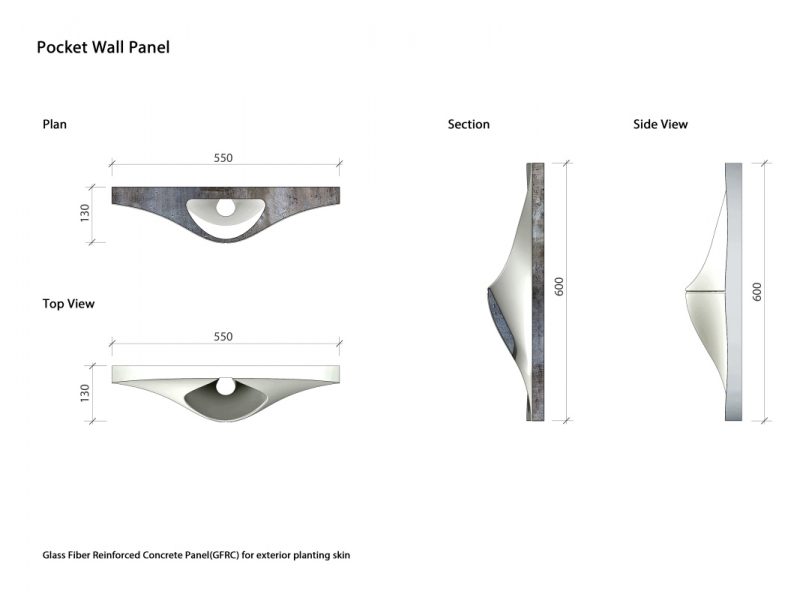 Project Information
                     Architect: Jungmin Nam
                     Project Team: Byungsoo Kim, Woongjin Byun
                     Panel Fabrication: Heonyong Yim (KSS) 
                     Design Period: Dec 2013 ~ Jul 2014
                     Photographs: Kyungsub Shin, Gihun Noh