"Living Block" comes from the idea of combining planting pots and concrete blocks together to bring their benefits into one planting block design. Replacing monotonous concrete blocks, "Living Block" can create a living wall system through a niche of a small eco-system where you can grow plants.

Based on its module, geometries and patterns, it can aggregate through flexible configurations to accommodate different needs for different locations. As alone, "Living Block" can be a simple self-standing planting pot with 6 different shapes. As assembled, it can create diverse forms to meet the spatial needs from benches to partition walls.
By having the hollowed holes for the plants, the "Living Block" provides a micro living environment for plants. Combining the planting system and 3 dimensional modules, the aggregated living blocks become a small eco-system for living plants, where the artificial and nature can coexists with human living.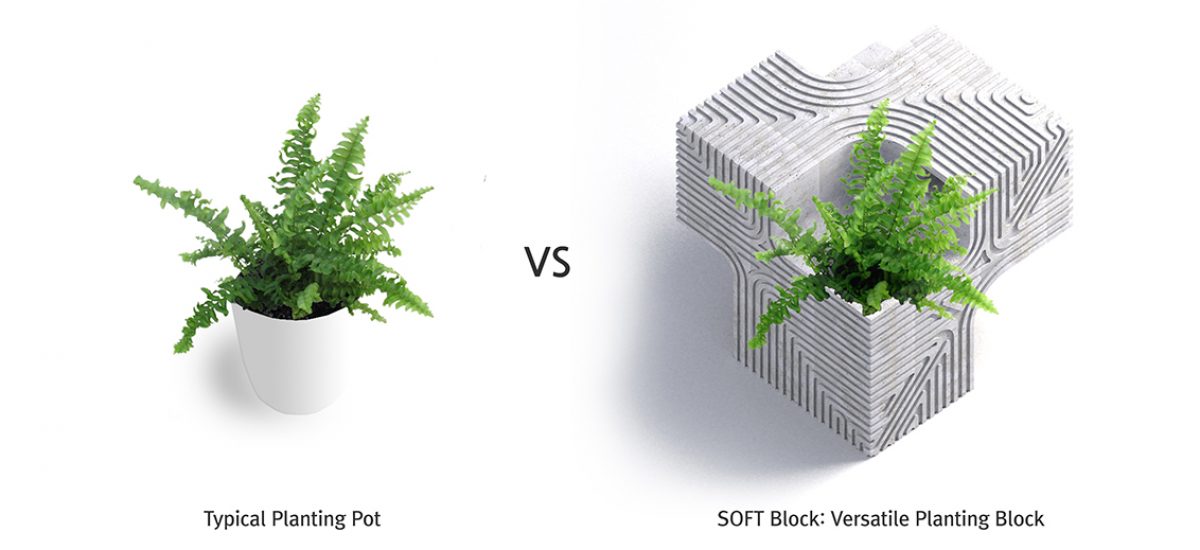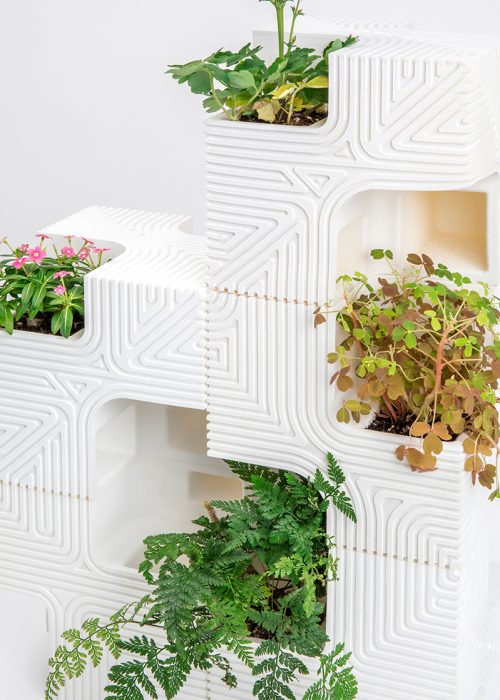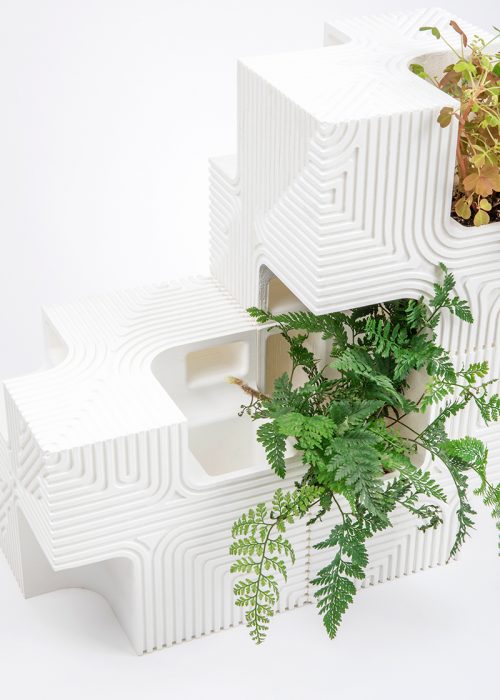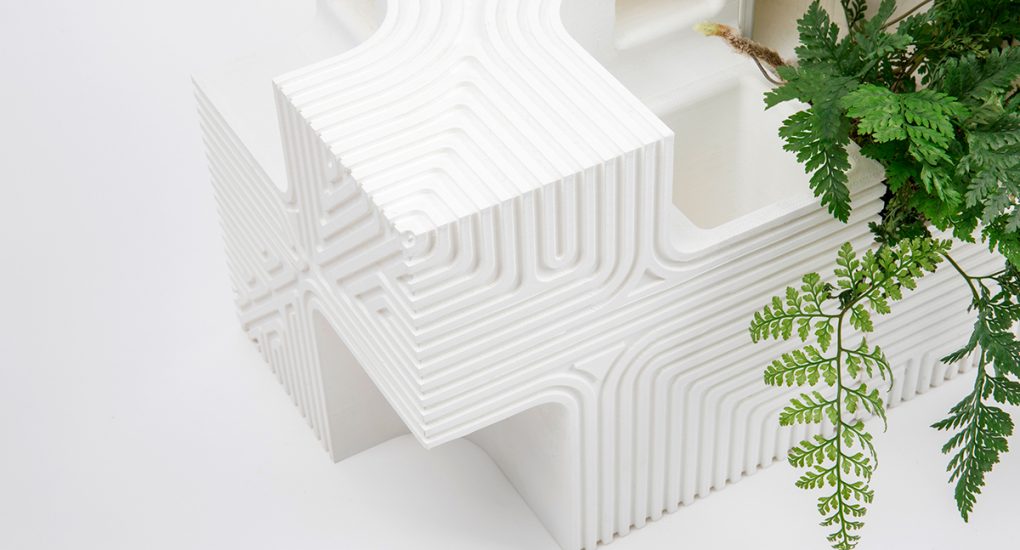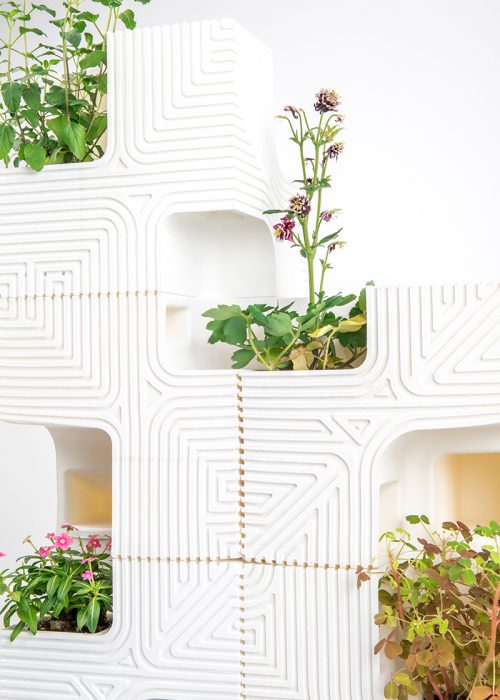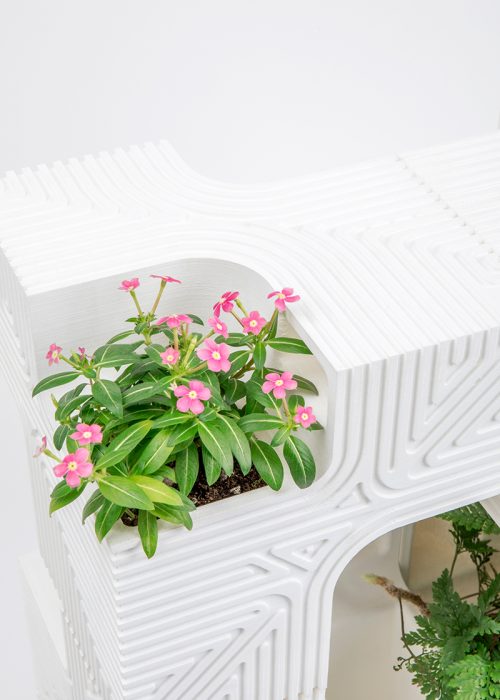 Patent
US: US9,901,036 B2 (Feb 27, 2018)
Korea: 10-1701001 (Jan 23, 2017)
Project Information
Architect: Jungmin Nam
Project Team: Byungsoo Kim
Design Period: Apr 2014 ~ Jan 2015
Photographs: Gihun Noh